IN STOCK
Unity gain Stereo Mixer. 12HP.
10 stereo inputs.
40dB LED level meter.
Power consumption: V+ 28mA, V- 24mA.
DIFFERENCE BETWEEN ASSEMBLED MODULE AND KIT: In assembled module right inputs are normalled from left inputs via jack's switched pins - for accepting mono signals. Also SMD chips - last generation Burr-Brown audio opamps.
PCB - 2mm thickness, gold platted, black mask. $25
Two panels - 12HP front & back. Anodized alu, black print. $25
SMD parts + soldering. $10
Shipping per set: $5 - only boards, $8 - boards+panels.
TOTAL for complete set with shipping: $68
Paypal: info(at)greenexpo.by
Assembled module $180 + $15 shipping.
MUFFWIGGLER forum thread https://www.muffwiggler.com/forum/viewtopic.php?t=173122
Documents:

Partslist.

PCB top.

PCB bottom.

Front panel.

Back panel.
Kit: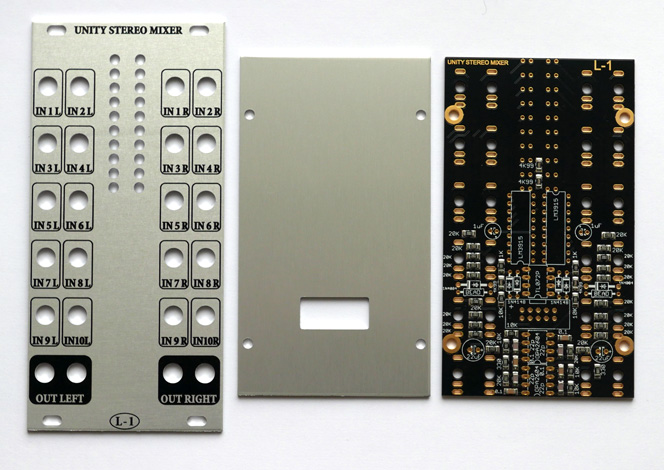 Photos: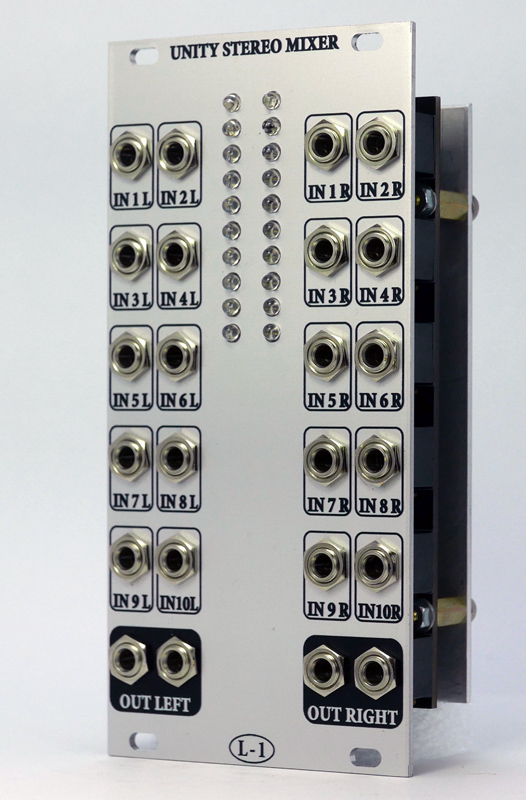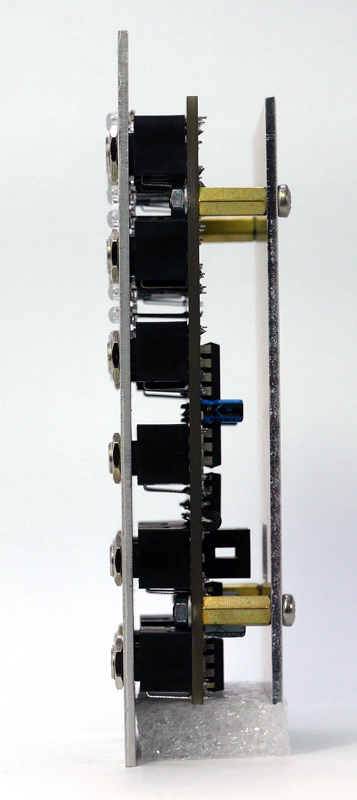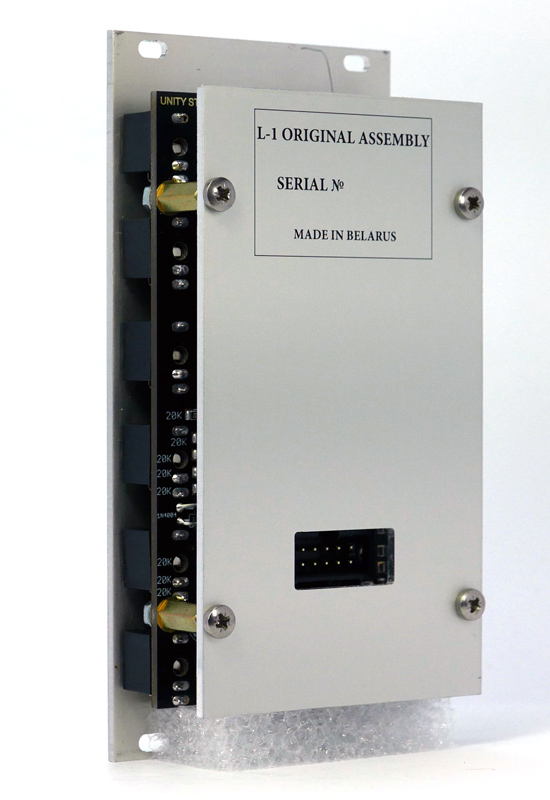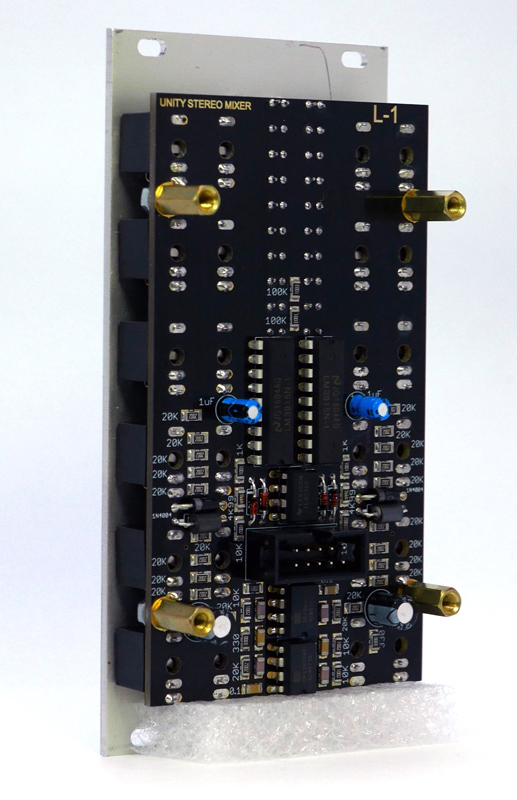 Several stereo mixers mixed together into the L-1 Unity Stereo Mixer: